The Fastest delivery ability of high precision PCB manufacturer !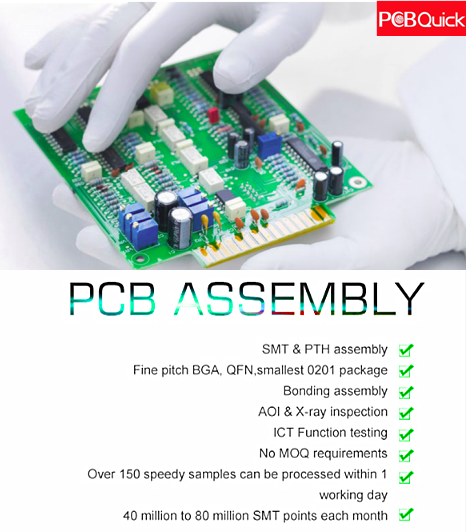 PCBQucik PCBA Capabilities
Our state-of-the-art assembly equipments enable us to meet all your PCBA needs under one-stop service in an inexpensive way, our Printed Circuits Boards Assembly Capability includes but not limited to what are listed below, as we are updating our equipments constantly to keep us on the cutting edge. If your PCB Assembly demands are beyond these capabilities, please contact us at
mary@kfquickpcb.com
, we will respond if we can do or not within 24 hours.
1.One-stop turnkey services
2.components sourcing
3.SMT stencil
4.SMT&Through holes assembly
5.Software programming
6.Functional testing
7.Enclosure assembly
8.Customized packaging
Our assembly time ranges from 3 days to a few weeks. Please choose appropriate time option to fit your schedule and budget. Due to the complexity of how to determine the turn time of PCBA services, our policy is that turn-time begins immediately after all the parts are ready and all the PCB files (Gerber files/other PCB files, etc.,) , Centroid (Pick & Place PNP file, or XY Data or files in other formats), BOM, and all other necessary data or documents/images/photos are complete for our assembly work.

We prefer you supply all the parts for the PCBA services. In this case, please send us all the components with BOM file and detailed packing list indicating item number, customer or manufacturer's part number and quantity in kit.

With our wide and powerful network of parts sourcing, we offer Turn-key PCBA service. We do not mark up on the parts cost. Considering the big price gap between different suppliers, we only source from reliable suppliers who may have no price advantages. We will always ask for your approval before making any decisions.

This is our regular practice which you offer the main devices and components, while we source the rest for you. Just like the Turn-key service, we will ask for your approval on every details of the parts concerning price, quality and availability.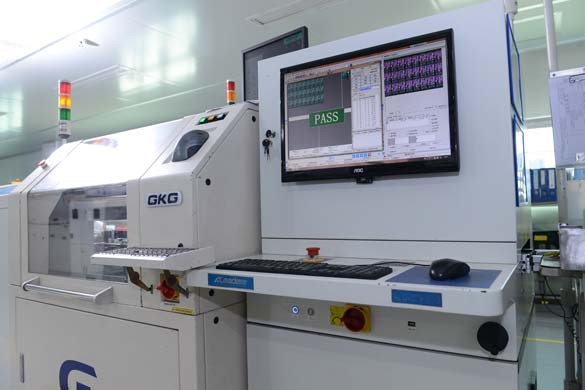 DIP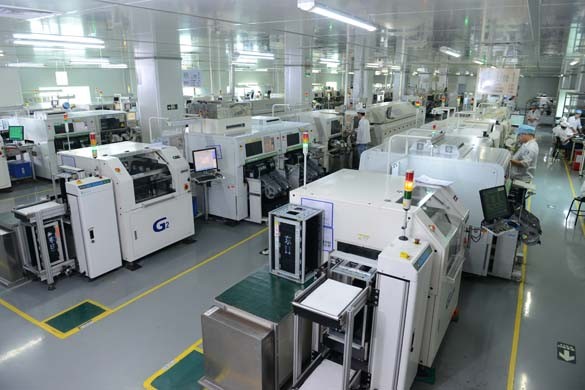 SMT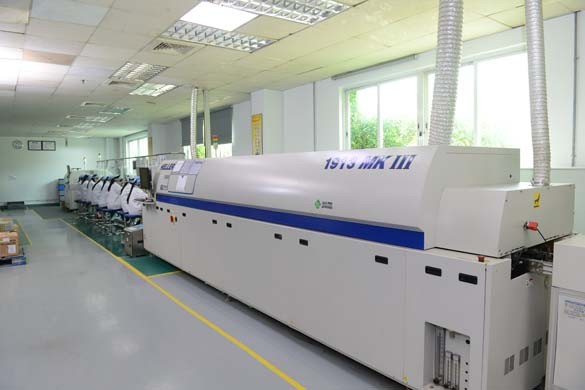 Wave soldering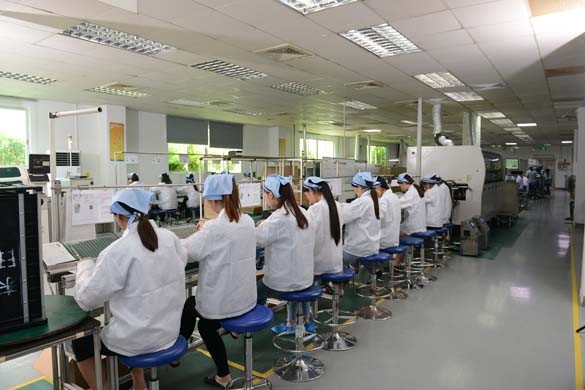 Solder paste welding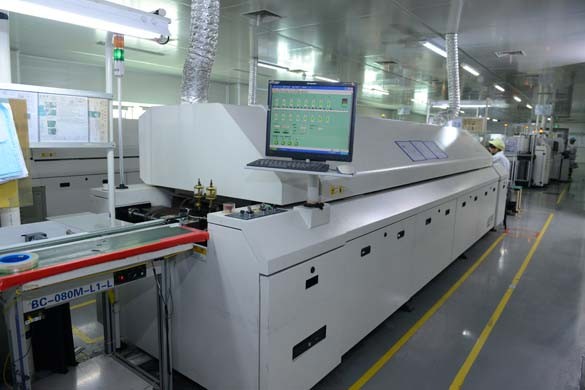 Ten temperature zone reflux furnace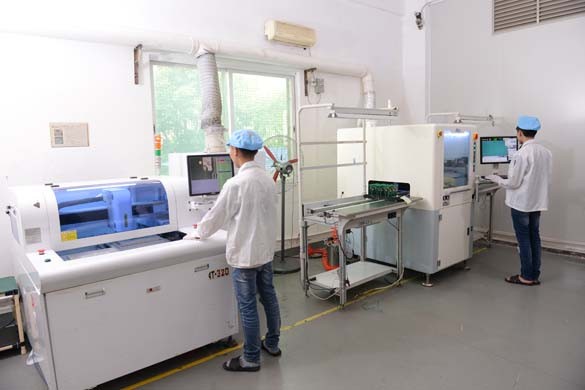 Automatic patch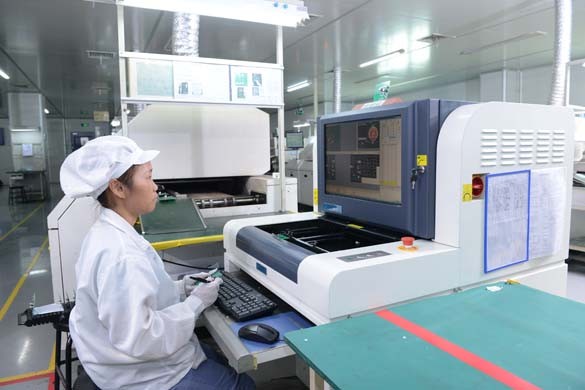 AOI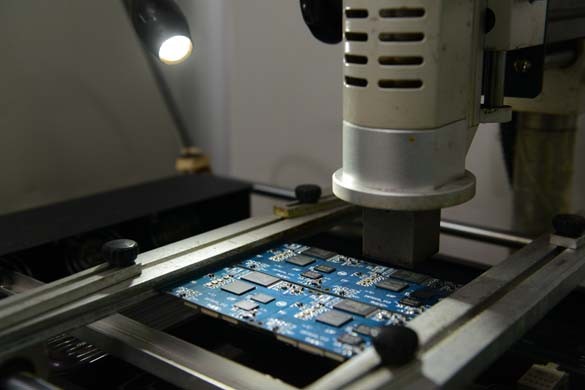 BGA
Various testing method will be applied to the assembled boards before the final shipment
1.Visual inspection: general quality check.
2.X-ray Inspection: checks for BGAs, QFN and bare circuit boards.
3.AOI Testing: checks for solder paste, 0201 components, missing components and polarity.
4.ICT (In-Circuit Test).
5.Functional test (Following your test procedures).
PCBQucik's production facilities are ISO9001 certified to ensure we go beyond your expectations.
Electronic Components Sourcing
Our printed circuit board assembly services make use of our own PCB manufacturing facility, electronic components procurement team and PCB assembly house in Shenzhen, China. As an UL member, PCBQuick has certified all of its facilities to ISO9001.
1. We supply all the components which will be purchased from authorized and reliable distributors.(Attention: No substitutes will be used without getting your approval.)
2. We purchase all components from distributors you recommend.
3. Kitted or Consigned: You supply all the components to us.
4. Combo: You supply some components and we supply the rest.
How to Get Quotation of Components

You should provide a correct BOM with detailed information of items, raw materials, package, description, part number, etc.
SMT Assembly Capabilities
SMT Assembly:
Components are mounted by placing them directly onto the PCB's surface. We have the capabilities to assemble SMT prototype PCBs in small production runs with manual and/or automated SMT production processes, including single- or
double-sided component insertions.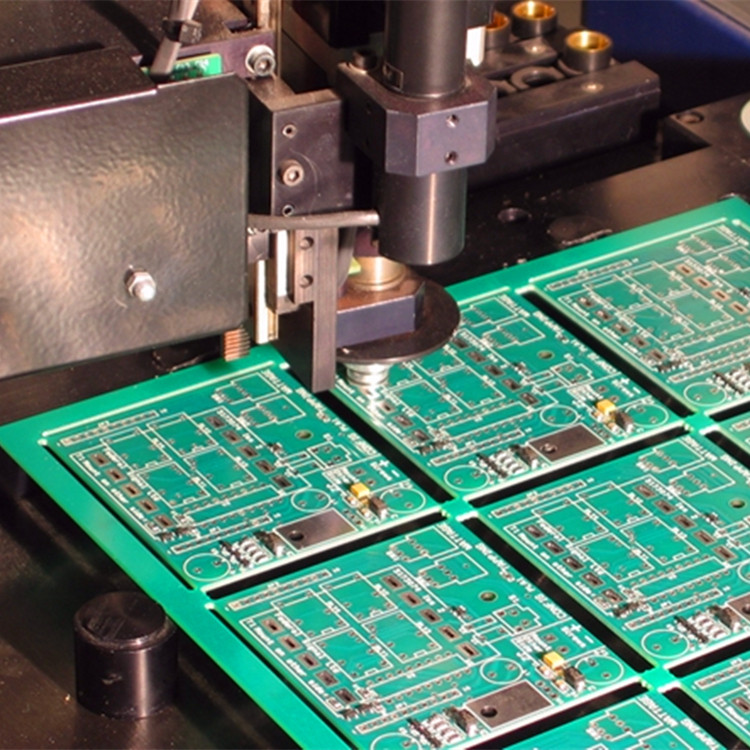 Our can assemble the following SMT types:

Ball Grid Array (BGA)
Ultra-Fine Ball Grid Array (uBGA)
Quad Flat Pack No-Lead (QFN)
Quad Flat Package (QFP)
Small Outline Integrated Circuit (SOIC)
Plastic Leaded Chip Carrier (PLCC)
Package-On-Package (PoP)
Small Chip Packages (pitch of 0.2 mm)
PCB Assembly Functional Testing
PCB function testing is a crucial stage prior to the integration of these boards into complete systems.
As part of our ISO9001:2008 quality management system we carry out three stages of PCB inspection of all assemblies prior to PCB testing and running functional test Before out of our factory, every piece of board need to do strict testing.
1. Visual inspection after SMD Process
2. Free AOI Testing
3. X-ray Testing for BGA package, Function Testing.
4. Final visual inspection
Functional testing (FCT)
Functional test makes you sure that the received PCB assemblies are in operating conditions.

Functional testing usually is performed after the circuit boards are assembled and AOI & visual inspections are finished. Early testing allows us to find and correct component failures, assembly defects or potential design issues at an early stage and make troubleshooting as quick as possible. Finally, customers can deliver a perfect product to their clients in a short time frame. Functional testing is done mainly to avoid assembly issues including shorts, opens, missing components or the installation of incorrect parts.
The testing platforms are used to check all external analogue and digital inputs and outputs, as well as any present LEDs which are tested for current draw, colour and intensity. Further to this, the fixturisation developed allows for the test points' connectivity to the PCB, enabling the testing of functions which are not available at the main connector.

Functional testing is enabled by testing software, often referred to as firmware, and testing instruments such as digital multimeters, input/output PCBs, communication ports. Automated computer-based Functional Testing (FCT) is accomplished by assembly line operators who utilize testing software that interfaces with external instruments to monitor the devices under test.
We would like to work together with you to implement functional testing. Our testing engineer will preview your requirements such as test scope and test instruction, design the test jig if necessary, set up the instruments, and prepare the test report form and design testing workflow.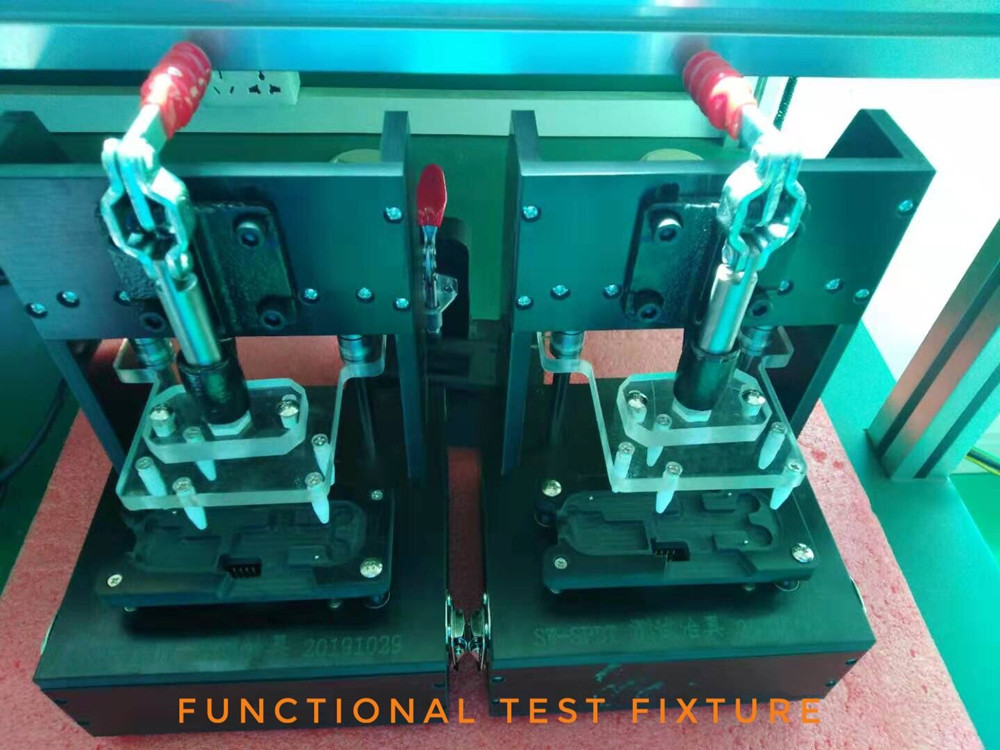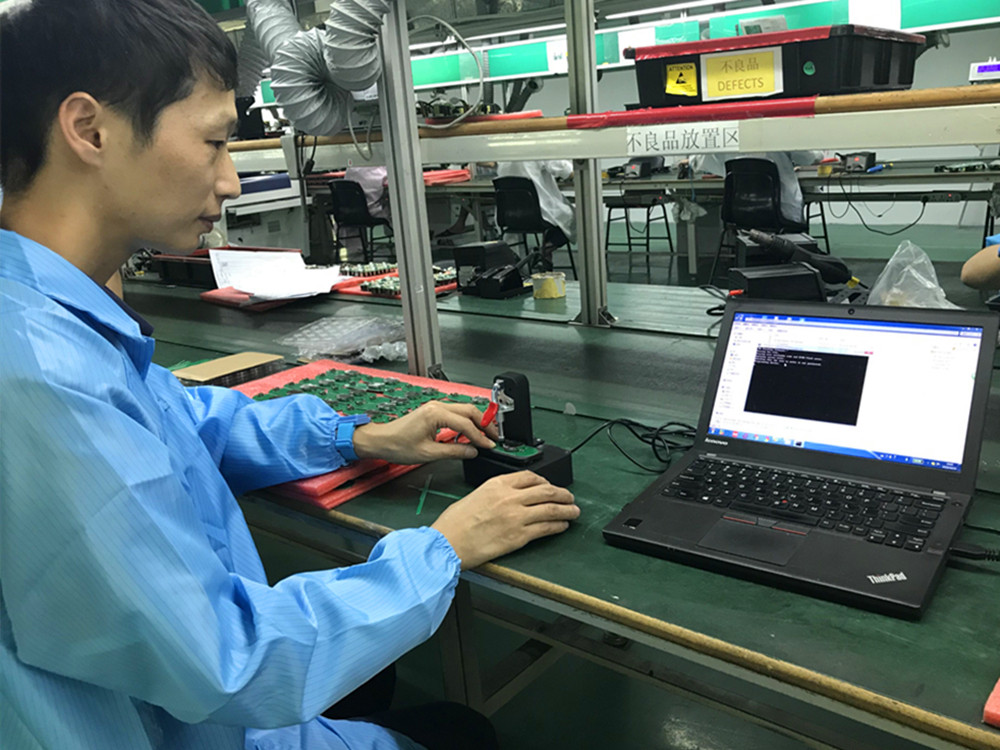 Case Design And Open Mold
For case, you could provide your own design file or let us finish the design according to your information. If you already have the 3D file, it will be quick to quote, the exact unit price and mold price could be calculated within 1 day. But if you don't have the finished file, our designer will make a sketch according to your information, it is for your checking. After confirmed with you, a completed 3D file will be finished within 3-5 days. Before opening an mold, the first prototype will be made to check the appearance and function.
Completed Final Function Testing

Before packing, completed final function testing will be done. The testing method could be provided by customers or designed by our engineers. This depends on customers. Only workable products will go to packing section. We provide 2-year warranty for our products.
8 Inspection Procedures Ensure Delivery Of Products
IQC Inspection
It is forbidden to delay the delivery due to the defective materials on the line.
SPI Tin Paste Detection
Found the front process work out ahead of the next process.
Online AOI Detection
Check whether the product produced has the wrong leakage reverse, the bad material flows out the next procedure.
SMT First Piece Detection
Ensure the production model of components completely with the customer by the assembly drawing, bom, prevent bad into the next process.
Appearance Test
Carry out spot check on all production procedures, whether it is consistent with the operation instruction.
X-RAY- welding Test
The welding spot of the invisible original is tested to avoid the short circuit of the virtual welding out of the next procedure.
BGA Device Repair
X-ray detection BGA welding defects disassembly and welding under temperature controlled conditions to slow down the impact on the device and ensure the quality of rewelding.
QA Inspection
To conduct product inspections to prevent substandard product being shipped.
Name:

Mary
Tel:

86-0755-29518736
Email:
WhatsApp:
Skype:
Address:

Building D, Xintai Industrial Park, Xitou Second Industrial Zone, SongGang Town,Bao'an,Shenzhen,China
Please send your message to us
Focus on mobile phone clients