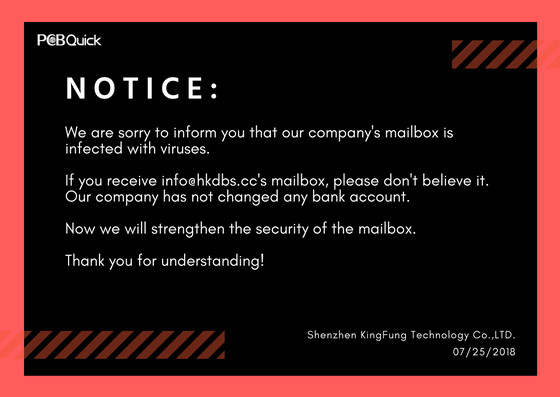 Payment Notice:
We are sorry to inform you that our company's mailbox is infected with viruses.
If you receive info@hkdbs.cc's mailbox, please don't believe it. Our company has not changed any bank account.
Now we will strengthen the security of the mailbox.
Thank you for understanding!
Shenzhen KingFung Technology Co., LTD.
07/25/2018
Address:

Building D, Xintai Industrial Park, Xitou Second Industrial Zone, SongGang Town,Bao'an,Shenzhen,China
Please send your message to us
Focus on mobile phone clients